4-H Youth Development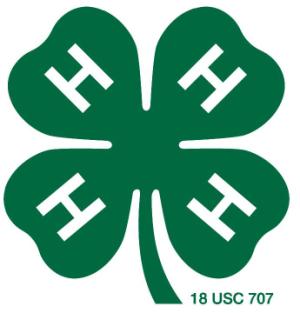 4-H is a community of young people across Kansas engaged in learning leadership, citizenship, and life skills. Caring adults that support our programs are essential for youth to achieve their potential based on the guidance, respect, skills, knowledge and wisdom adults can share.
4-H is a nationwide program. Each of the four H's of the clover represent ways youth can grow and develop.
Head, critical thinking, problem solving;
Heart, self-discipline, integrity, communication;
Hands, serving others; and
Health, choosing healthy lifestyles.
In 4-H, youth have fun with a purpose!
Click here to view the K-State Research and Extension 4-H and Youth homepage.
---
Announcements
Spring Livestock Weigh-In Dates:
Market Beef & 2nd Year Bucket Calves- March 31, 8a-10a, Burlington Vet Clinic ($4/ear tag- pay by cash, check, or credit card)

Market Sheep/Meat Goats- April 25, 5-7p, Coffey County Fairgrounds ($4/ear tag- pay by cash, check or credit card)
Market Swine- May 2, 5-7p, Coffey County Fairgrounds ($4/ear tag- pay by cash, check, or credit card)
1st Year Bucket Calves- May 19th, Coffey County Fairgrounds, Time is TBD.
Area KAP's are due to the Extension Office by January 12th. KAP's will be judged at Area on January 19th.
County Club Day- Club Entries- Due February 9th
County Club Day- February 24th- Check out the "Club Day Resources" tab for more information.
---
Special 4-H Recognition
Outstanding Club
2016-2017: Tip Top 4-H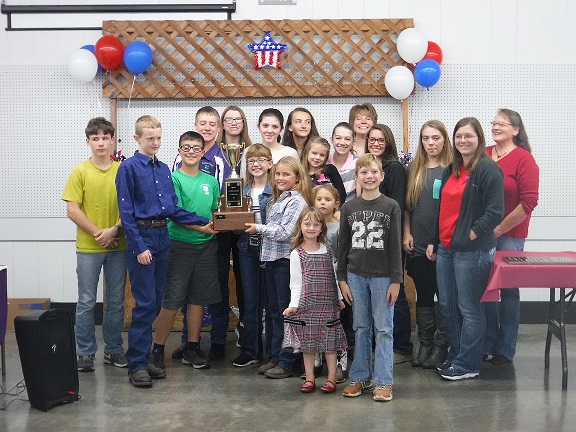 2015-2016: Tip Top 4-H
Herdsmanship Award
2016-2017: Smilin' Thru 4-H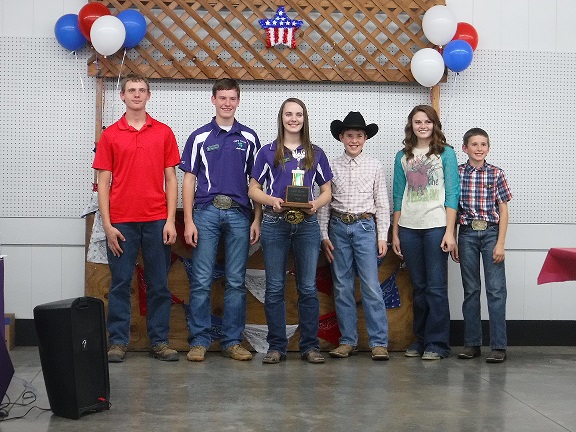 2015-2016: Liberty 4-H
Friend of 4-H
2016-2017: Lauren Hull
2015-2016: Arden & Kathy Payer
---
Youth for the Quality Care of Animals (YQCA)
YQCA will replace Pork Quality Assurance (PQA) in 2018. The final decision regarding as to whether or not YQCA completion will be required for livestock participants who want to show at KJLS or Kansas State Fair has not been made. We are expecting to hear more about the requirements for these competitions during the first part of March. Be sure to check the rules for all of the shows that you will participate at in 2018 to see if YQCA training completion is required in order to show.

Livestock project participants (Beef, Dairy Cattle, Swine, Sheep, Goats, Meat Rabbits, and Poultry) will go to the YQCA website to register and complete the online training. The YQCA website is integrated with 4HOnline. Therefore, to register, families will login from the YQCA website using their 4HOnline credentials. After logging in, families will select the relevant child from a drop down menu to complete the training. Although it may not be required for competitions, this training is a great opportunity for 4-H members to gain knowledge in their livestock projects.
What is YQCA?
YQCA certification is designed to be useful and help prepare you for your show but also prepare you as a young producer in animal agriculture industry. That's why the program includes information on multiple species even though you may only be raising one or two – we hope that you see that by raising animals you are part of a larger community that relies on the good faith of everyone doing their part. Also, we hope this training continues to spark your interest in animal agriculture so that you consider pursuing a career in the industry or becoming an entrepreneur and continuing to raise animals to meet the demands of a growing world. (Excerpt from the website)