Welcome to Coffey County 4-H!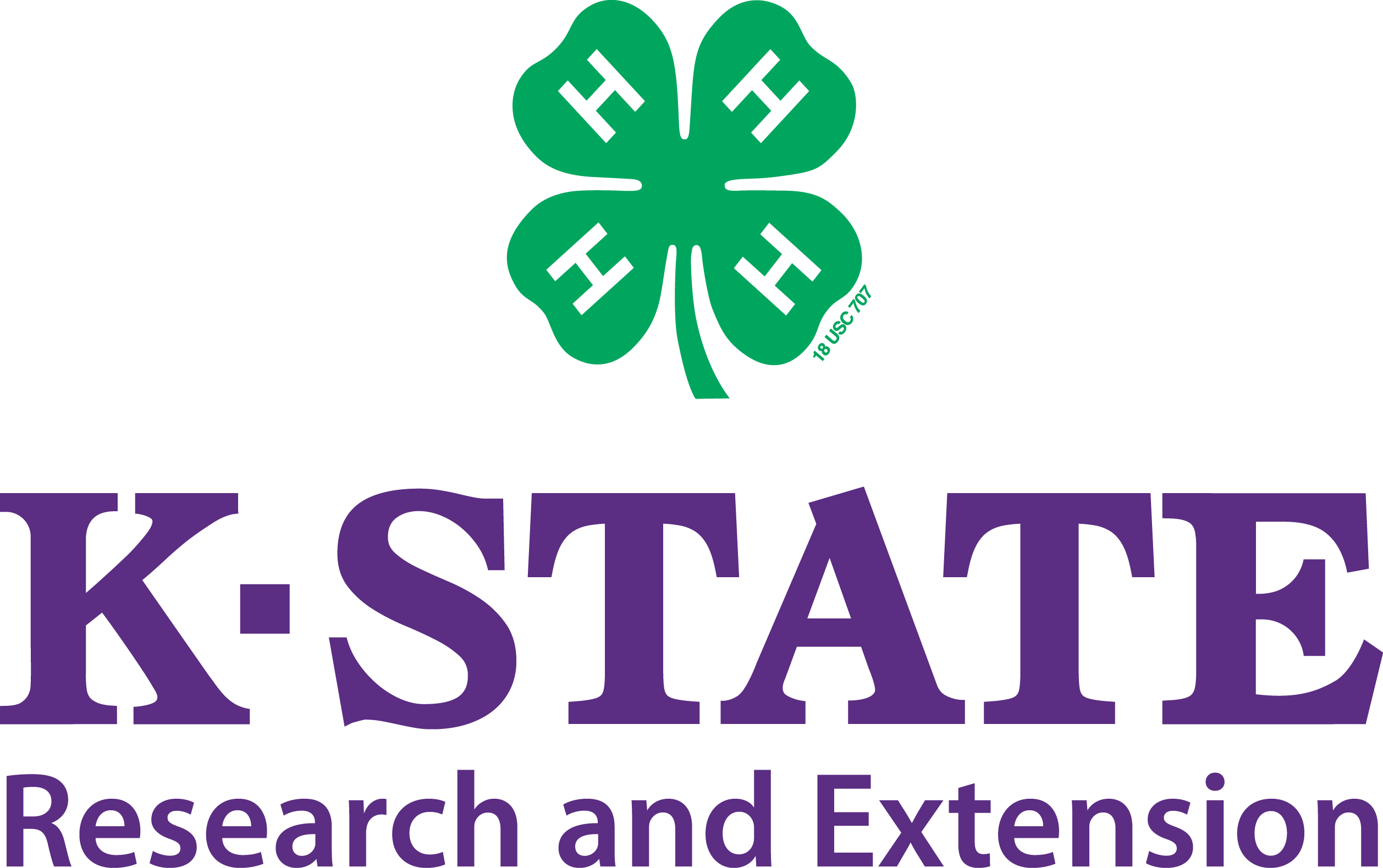 4-H is a community of young people across Kansas engaged in learning leadership, citizenship, and life skills. Caring adults that support our programs are essential for youth to achieve their potential based on the guidance, respect, skills, knowledge and wisdom adults can share.
4-H is a nationwide program. Each of the four H's of the clover represent ways youth can grow and develop.
Head, critical thinking, problem solving;
Heart, self-discipline, integrity, communication;
Hands, serving others; and
Health, choosing healthy lifestyles.
In 4-H, youth have fun with a purpose!
Click here to view the K-State Research and Extension 4-H and Youth homepage.
---
Click on an icon below for more information about a specific topic.
---
Announcements
Coffey County Fair 4-H T-Shirt Order Form- DUE MAY 15th- Click Here
4-H Fairgrounds Cleanup- April 22nd, 2pm, Coffey County Fairgrounds! We would appreciate everyone's help in cleaning up the fairgrounds for spring activities! Please bring rakes, shovels, wheel barrows, etc to help out!
Coffey County Spring Classic- April 28, 8a-End, Sheep, Goats, Bucket Calves, and Beef Shows!
Spring Livestock Tagging/Weigh-In Dates:
Market Beef & 2nd Year Bucket Calves- March 31, 8a-10a, Burlington Vet Clinic ($4/ear tag- pay by cash, check, or credit card)

Market Sheep/Meat Goats- April 25, 5-7p, Coffey County Fairgrounds ($4/ear tag- pay by cash, check or credit card)
Market Swine- May 2, 5-7p, Coffey County Fairgrounds ($4/ear tag- pay by cash, check, or credit card)
1st Year Bucket Calves- May 2nd, Coffey County Fairgrounds, 5-7p (along with Swine weigh-in).
Spring Tagging/Weigh-In Forms Weigh-in forms will be available to fill out at the time of the relevant species tagging and weigh-in. However, we know that some of you prefer to fill out your forms prior to that day and bring them with you! Below are printable versions of the forms that will be available to you that day. Please designate the exhibitor on these forms. The exhibitor may be changed by notifying Lauren in writing by the Fair pre-entry deadline. Breed changes may be made in writing to the Extension Office by JUNE 1st.
4-H Policy Update 2017 (Click Here)
---
---