Making a difference in your life
Welcome to Coffey County Extension
Extension programs present useful information related to agriculture, home economics, youth development, family life, business and economics, healthy living, and much more. We take programs to schools, gardens, community centers, and other places.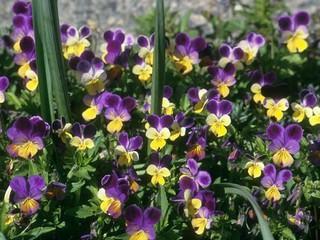 Our philosophy is to help people help themselves by taking university knowledge to where people live, work, play, develop, and lead. We work at being responsive to the needs of the people by focusing our resources on providing quality information, education and problem-solving programs for real concerns.
---
Announcement
Kansas Wildfire Relief- How can you help? CLICK HERE!
Kansas Rural Center, an organization made up of Kansas farmers working to help rural agriculture strive, has posted many ways that we are all able to assist in the relief efforts for those affected by the recent wildfires. Visit their website, or click the link provided above, to find out ways that you can help your fellow Kansans in need. kansasruralcenter.org/wildfire-relief/
Active Aging Expo- May 3rd
Flyer
Brochure
Save the Date!
Walk Kansas- March 19th- May 13th
Check out the "Walk Kansas" page of our website for more information.