Making a difference in your life
Welcome to Coffey County Extension
Extension programs present useful information related to agriculture, home economics, youth development, family life, business and economics, healthy living, and much more. We take programs to schools, gardens, community centers, and other places.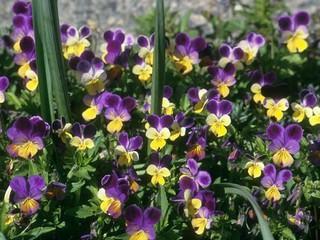 Our philosophy is to help people help themselves by taking university knowledge to where people live, work, play, develop, and lead. We work at being responsive to the needs of the people by focusing our resources on providing quality information, education and problem-solving programs for real concerns.
---
Announcement

The new 4-H Year and 4-H enrollment begins October 2nd. 4-H teaches lifelong skills, boosts confidence in public speaking, and builds strong leaders! Interested in learning more about how 4-H can benefit your child? Check out the 4-H Youth Development tab or stop by and see us in the Extension Office!
Kansas Forest Service- Conservation Tree Planting Program
Woodlands are an important part of managing ecosystems in Kansas, and contribute to both public health and well-being. The Kansas Forest Service wants to ensure that you are able do your part in woodland conservation efforts by making tree seedlings available at a low cost to everyone. You can purchase bulk (25 or more) seedlings this fall from the Kansas Forest Service beginning September 5th, and ending October 13th. Visit the Kansas Forest Service website for more information by clicking here. We also have order forms in the Extension Office!