Making a difference in your life
Welcome to Coffey County Extension
Extension programs present useful information related to agriculture, home economics, youth development, family life, business and economics, healthy living, and much more. We take programs to schools, gardens, community centers, and other places.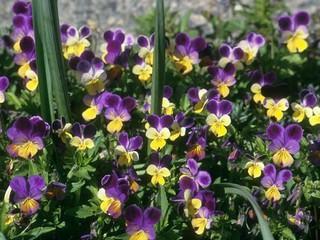 Our philosophy is to help people help themselves by taking university knowledge to where people live, work, play, develop, and lead. We work at being responsive to the needs of the people by focusing our resources on providing quality information, education and problem-solving programs for real concerns.
---
Announcements
EXTENSION COUNCIL ELECTIONS- Coffey County Extension Council Elections will take place October 19th-23rd from 8am-NOON and 1-5pm. Council members are elected to serve on one of four committees within Extension Council; Agriculture, Family & Consumer Sciences, 4-H, and Community Development. These committees serve as program advisors to the Extension Agents and help direct the work of the local extension unit. If you are interested in serving, contact the Extension Office by OCTOBER 1 to put your name on the ballot. Members are elected to serve 2 year terms. This year we have 5 members leaving the council, and 7 other council positions up for (re)election. To learn more about becoming a committee member, click here.For additional information about serving on a committee please visit http://www.ksre.ksu.edu/programming/doc17961/ashx
Enrollment for the upcoming 4-H year will begin October 1st. Visit the 4-H Youth Development page for more information about 4-H and how to enroll.