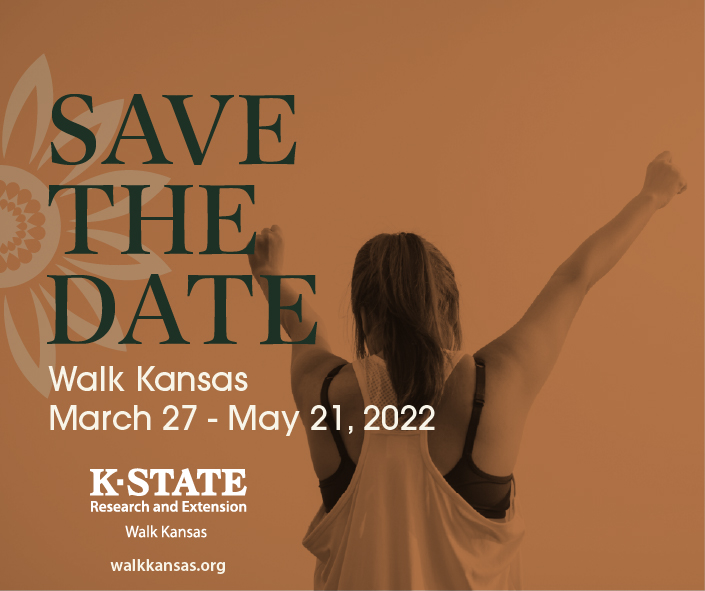 Walk Kansas: March 27- May 21
2022 Challenges

Challenge 1: 8 Wonders of Kansas

Challenge 2: Cross Country

Challenge 3: Little Balkans (Winding Trail) to Nicodemus
Alternative Option: Solo Route for individuals who don't have a team!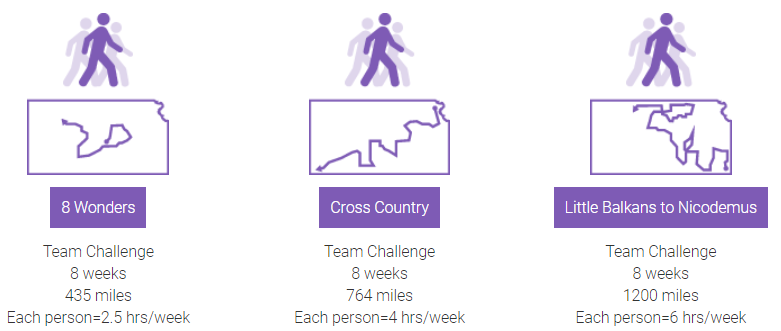 Registration: By April 8th

1. Captains, gather your team of 4-6 individuals
2. Captains- Collect information for your team. You will need:
Names and emails of your team members. If any of your team members don't have email, you'll need their mailing address.
A credit card, PayPal account to pay your registration online
3. Captains, go to walkkansasonline.org to select your challenge and register your team.
Don't have a team? No problem. You CAN register as an individual to be placed on a team later or walk the new solo route! However, if you do have a team then PLEASE let your team captain register you first.
Registration Fee: $10/ Person (The program fee will be waved for school aged youth (high school aged and younger). Payable online when you register or to the Extension Office via check.

Walk Kansas Apparel: All apparel will be ordered online and shipped directly to your house. No apparel orders will be accepted by the Extension Office.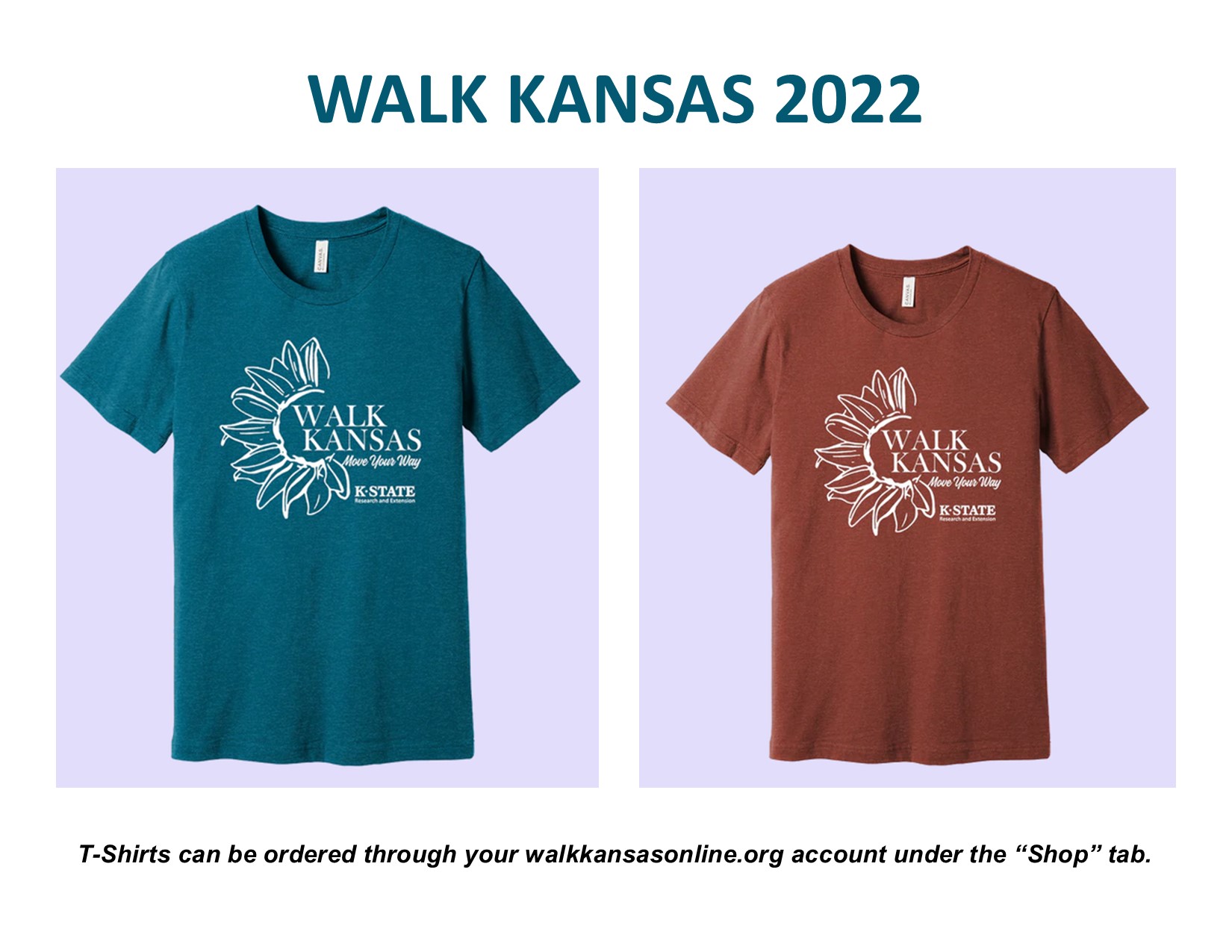 Newsletters
Week 1:
Week 2:
Week 3:
Week 4:
Week 5:
Week 6:
Week 7:
Activity Guidelines by Age
Youth (Click Here)
Parents (Click Here)
Adults (Click Here)
Older Adults (Click Here)
Complete Guidelines (Click Here)
2022 Walk Kansas Teams
Active Sole
CF CO Noxious Weed
Feets on Fire
Fire Fighters
Kickin It Across Kansas
Neosho Valley EHU #1
Neosho Valley EHU #2
Sunflower Power
Tag Team
Team FR-AN-CO
The Pedominators
Walk & Rock
Waverly Branch Library
FORMS AND RESOURCES
Coffey County Team Registration Form
Coffey County Individual Registration Form