Welcome to Coffey County 4-H!
4-H is a community of young people across Kansas engaged in learning leadership, citizenship, and life skills. Caring adults that support our programs are essential for youth to achieve their potential based on the guidance, respect, skills, knowledge and wisdom adults can share.
4-H is a nationwide program. Each of the four H's of the clover represent ways youth can grow and develop.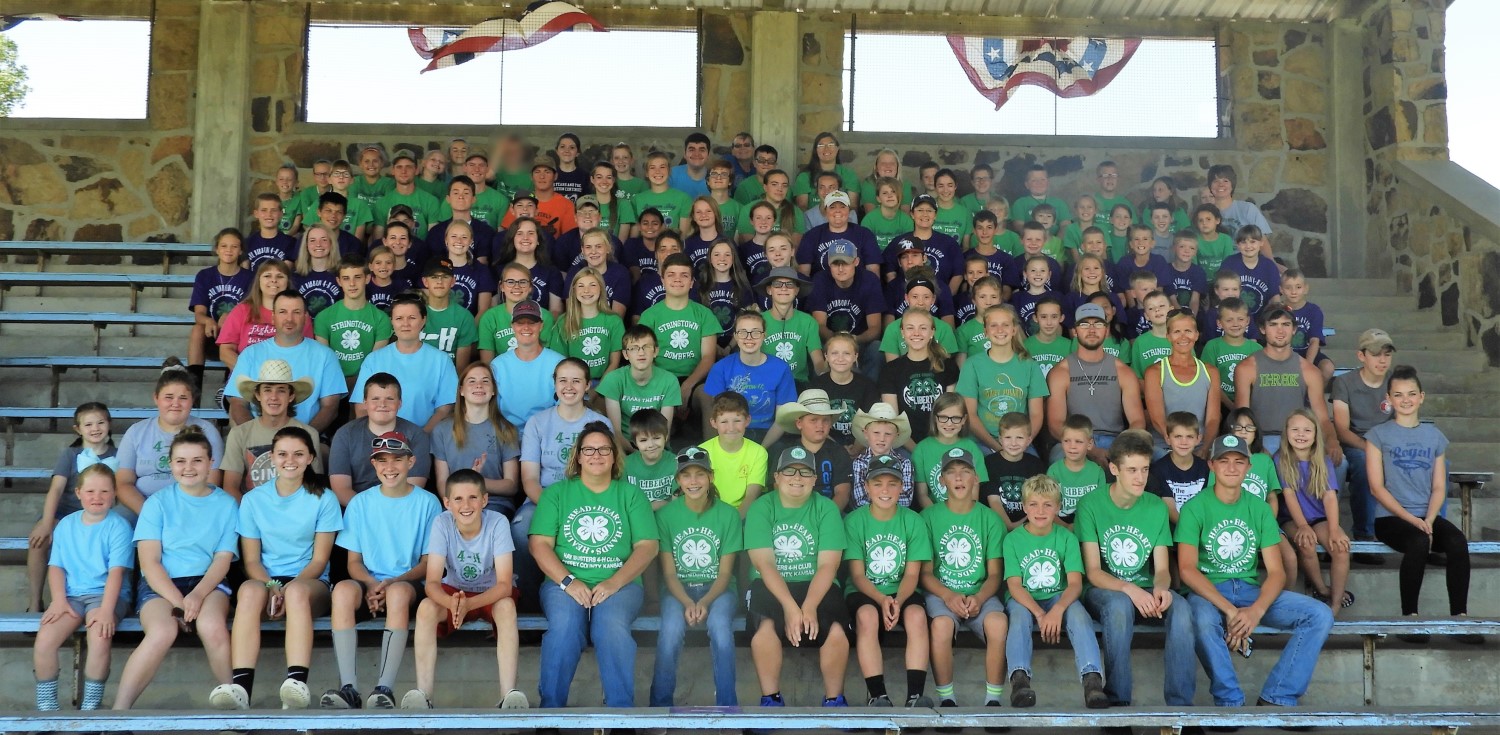 Head, critical thinking, problem solving;
Heart, self-discipline, integrity, communication;
Hands, serving others; and
Health, choosing healthy lifestyles.
In 4-H, youth have fun with a purpose!
Click here to view the K-State Research and Extension 4-H and Youth homepage.
---
Click on an icon below for more information about a specific topic.
Kansas 4-H Tip Sheet - Click Here
---
Announcements
---
4-H Enrollment Begins OCTOBER 1st! Please enroll by December 1st to reflect on up-to-date project enrollment lists for project leaders!
Enrolling: An Easy, 2 Step Process
1. Enroll your 4-Her in 4-H Online located at ks.4honline.com
2. Print, check to ensure your information and project enrollment is correct, sign, and return enrollment report to Extension Office.
Detailed instructions for enrolling are listed under the "Enrollment Information" tab of our 4-H page! (Click Here)
THANK YOU to all of the livestock premium buyers who came out to support the Coffey County 4-H Youth.
2019 LIVESTOCK PREMIUM SALE BILL COMPLETE WITH BUYERS (Click Here)
2019 AWARDS CEREMONY PROGRAM (Click Here)
---
---