Welcome to Coffey County 4-H!
4-H is a community of young people across Kansas engaged in learning leadership, citizenship, and life skills. Caring adults that support our programs are essential for youth to achieve their potential based on the guidance, respect, skills, knowledge and wisdom adults can share.
4-H is a nationwide program. Each of the four H's of the clover represent ways youth can grow and develop.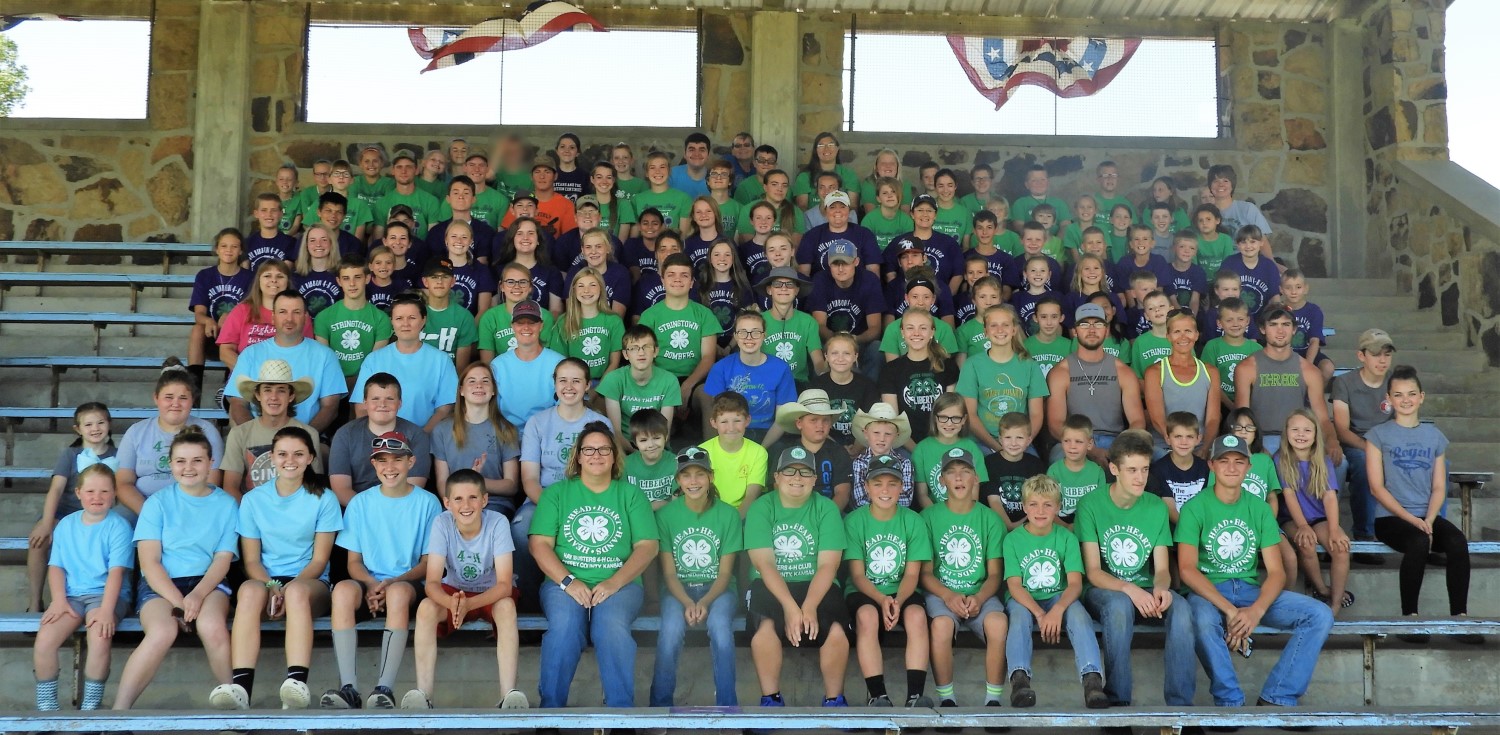 Head, critical thinking, problem solving;
Heart, self-discipline, integrity, communication;
Hands, serving others; and
Health, choosing healthy lifestyles.
In 4-H, youth have fun with a purpose!
Click here to view the K-State Research and Extension 4-H and Youth homepage.
---
Click on an icon below for more information about a specific topic.
Kansas 4-H Tip Sheet - Click Here
---
Announcements
2020 Summer Internship- Apps Due April 1st
Coffey County Extension is seeking a full-time summer intern to work June 1 to the first or second week in August. Duties include helping the office staff prepare for the County Fair, aiding the County Agents with Extension programs, basic office tasks, and working the County Fair. Applications are due April 1st to the Extension Office and are available by clicking here.
Get your Creative Hats On
The Pesticide Safety and Integrated Pest Management Program is hosting an insect-themed art contest for Kansas 4-Her's and art students. The artwork created by Kansas youth will be used to create an "Old Maid" style card game and distributed to Kansas schools. The program encourages youth to get your creative hats on and create an entry before the April 3, 2020 deadline. Entries must feature an insect as the central focus of the art. More information on the rules and how to submit an entry can be found at: https://www.ksre.k-state.edu/pesticides-ipm/ or you can e-mail fmiller@ksu.edu to have the rules e-mailed to you.
2020 Spring Livestock Weigh-IN Dates & Forms
ALL Market Animals MUST be weighed in and tagged on the designated species weigh-in day in order to show at the Coffey County Spring Show or County Fair. In addition we will be recording ID numbers for BREEDING animals. If your breeding animal already has an ID tag in an ear that is the number that will be used. If not you will be given a number tag that must be in the animal's ear at County Fair time. To clarify, breeding animals do not need to come to weigh-in, but their breed and ID's do have to be recorded with the Extension Office by the end of weigh in.
Market Tags will cost $4 per animal payable via cash, check or credit card prior to your animal being tagged. One market weigh-in form PER EXHIBITOR. Exhibitor weigh-in forms should have information for just that exhibitor and that exhibitors animals. No family tagging.
BEEF (Market/2nd Year Bucket Calves)- March 28- 8a-10a- Burlington Vet Clinic
SHEEP- April 22- 5p-7p- Coffey County Fairgrounds
GOATS- April 22- 5p-7p- Coffey County Fairgrounds
1st Year Bucket Calf- April 22- 5p-7p- Coffey County Fairgrounds
SWINE- April 29- 5p-7p- Coffey County Fairgrounds
---
---