Welcome to Coffey County 4-H!
4-H is a community of young people across Kansas engaged in learning leadership, citizenship, and life skills. Caring adults that support our programs are essential for youth to achieve their potential based on the guidance, respect, skills, knowledge and wisdom adults can share.
4-H is a nationwide program. Each of the four H's of the clover represent ways youth can grow and develop.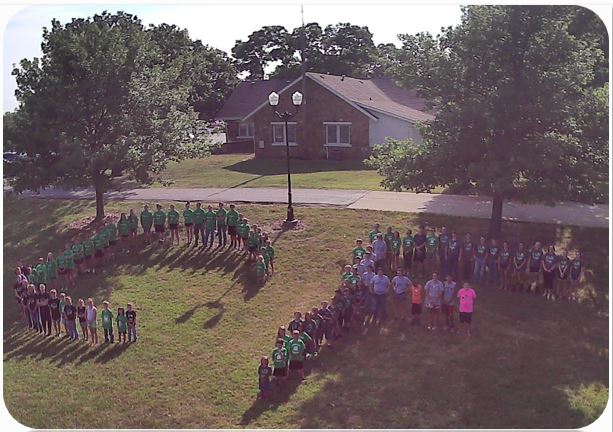 Head, critical thinking, problem solving;
Heart, self-discipline, integrity, communication;
Hands, serving others; and
Health, choosing healthy lifestyles.
In 4-H, youth have fun with a purpose!
Click here to view the K-State Research and Extension 4-H and Youth homepage.
---
Click on an icon below for more information about a specific topic.
---
Announcements
REGIONAL CLUB DAY SCHEDULE-MARCH 23rd- CLICK HERE!
Linked above is the 2018-2019 budget for the Coffey County 4-H Council that was approved at last night's (1/28/19) Council meeting. You will notice that it includes $2100.00 in the "Fundraiser" income line. 4-H Council members voted for clubs to "fundraise" to contribute to an enhancement of the 4-H Council treasury balance for this current year. The $2100.00 budget target amount was based on a $15.00 per member dollar amount and total county membership of 140 4-Hers. As in the past how these funds are generated will be up to the individual clubs. Leaders were sent the current enrollment figures for their club (excluding Cloverbud members) along with the corresponding dollar amount the club is responsible for on January 29th. Submission of these funds is due to the Extension Office by May 1st , 2019. If not received by that deadline, county fair exhibit entries for club members could be placed in jeopardy.
Livestock Tagging/Weigh-In Dates!
All market animals that will exhibit in the 4-H/FFA division of the Coffey County Fair will need to be present for tagging on the following dates. Make note that 2nd Year Bucket Calves will be tagged during BEEF weigh-in and 1st Year Bucket Calves will be tagged during Sheep, Meat Goat and Bucket Calf weigh-in. Breeding animals do not have to be present on the tagging days, but they DO HAVE TO BE DESIGNATED by that date. A designation is made by notifying the Extension Office, in writing, of the breed and tag information for your breeding animal. Weigh-in/Tagging forms will be available to fill out that day, and tags are payable at $4 each via cash, check or credit card. Payment is due at the time of tagging.
Beef- March 30- Burlington Vet Clinic- 8a-10a (Click Here for Form)
Sheep- April 27- Coffey County Fairgrounds- 7a-9a- (Click Here for Form)
Meat Goat- April 27- Coffey County Fairgrounds- 7a-9a (Click Here for Form)
1st Year Bucket Calf-April 27- Coffey County Fairgrounds- 7a-9a, Will need Exhibitor, Age of Exhibitor, and Breed Information that day.
Swine- May 1- Coffey County Fairgrounds- 5-7p (Click Here for Form)
---
---